Covid-19 Update
As most of you know, in December we lost our original ceremony and reception venue. As a result of this we have had to cut our original guest list down . If you received an invitation please RSVP asap. If you did not, please know we meant no ill will. This has been an incredibly difficult process for us.
Please note the health and safety of our guests is of great importance to us. We will have a large space air purifier that follows the CDC and EPA recommendations to filter viruses. Hand sanitizer will be provided to all guests along with color coded bracelets to let others know how comfortable you are with close contact.
Dane County will not be requiring social distancing or masks. You are more than welcome to wear a mask but it will not be required of guests.
If you have any additional questions please do not hesitate to reach out.
Our Story
Where it all began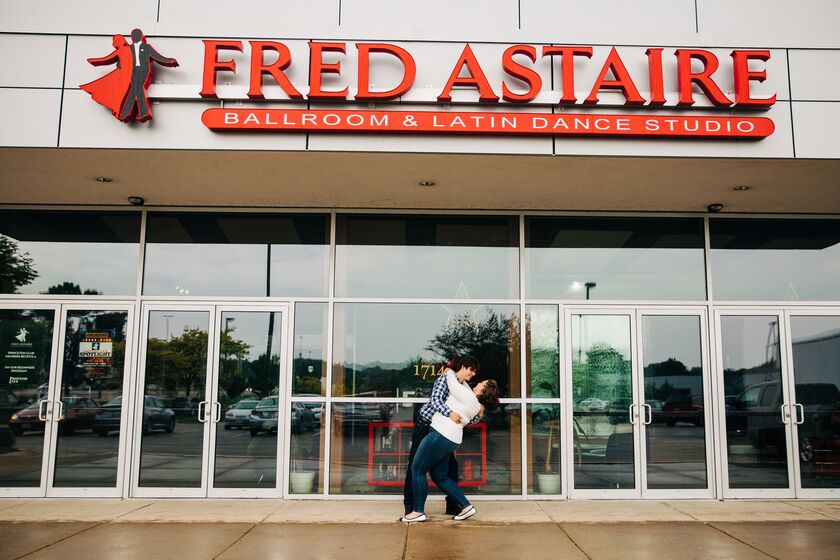 In 2015 both Danielle and Brett set out to try something new and each signed up for ballroom dance lessons. Danielle wanted a new challenge and Brett wanted to improve his dance skills for an upcoming wedding. Little did they know where their decisions would take them. At one of the dance studio's Friday night parties Danielle started chatting with Brett and, after a brief conversation about gaming, was worried that she might be too nerdy for Brett. Well thankfully their dance instructors and studio owner saw things differently. The dance studio spent weeks trying to get them to dance with each other at every party and even went so far as to see if they'd be ok attending the Fred Astaire regional trophy ball together. Danielle chickened out at the last minute, but that didn't stop her from seeking Brett out at the studio's end of the year party. After some innocent flirting, and ballroom dancing to hard rock karaoke at Reverend Jim's Bar, Brett asked Danielle out for coffee and the rest was history.
The Wedding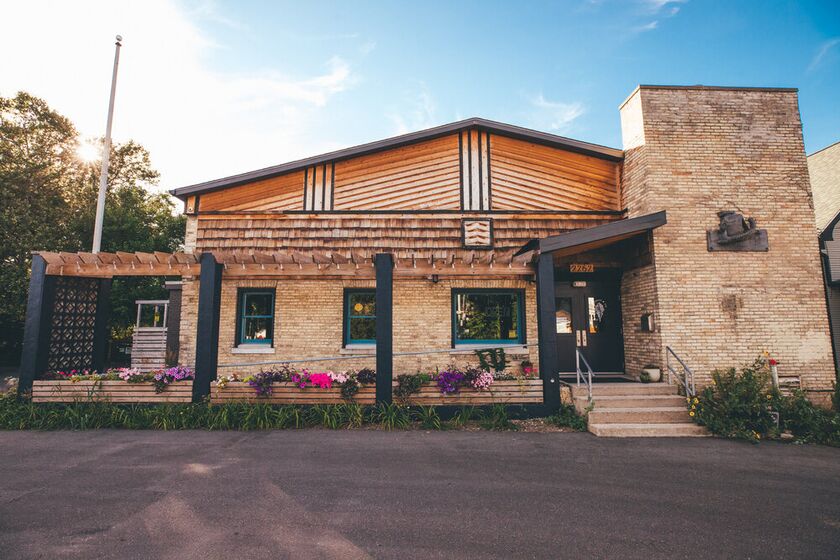 Saturday, June 26, 2021
3:00 PM - 11:30 PM
Attire: Semi-Formal
Ceremony and Reception
The Bur Oak
2262 Winnebago St, Madison, WI, 53704
We can't wait to celebrate with all of you. Please note that while we love all your little ones, due to capacity restrictions of the venue and the county due to COVID, children will be by invitation only. Parking: There is a very small parking lot just off the venue but rest assured there is ample street parking in the neighborhood. Please obey any parking signs. Cars can be left on the street overnight. Taxi information will be available at the reception.
Other Events
Friday Night Welcome Party
Friday, June 25, 2021
8:00 PM - 9:45 PM
I/O Arcade Bar
924 Williamson Street, Madison, WI, 53703, United States
We will be hanging out at the arcade immediately following the rehearsal dinner. Come say hi, have a drink, and play some arcade games! Please note I/O is a 21+ arcade.
Wedding Party
Lindsey Rasmussen - Maid of Honor
Friend of the bride since middle school.
Lynn Peirick - Bridesmaid
Friend of the bride since college.
Lisa Zimmerman - Bridesmaid
Brooklyn Pigott - Junior Bridesmaid
Chad Zimmerman - Best Man
Husband of Groom's cousin Lisa.